We're Your Digital Storytellers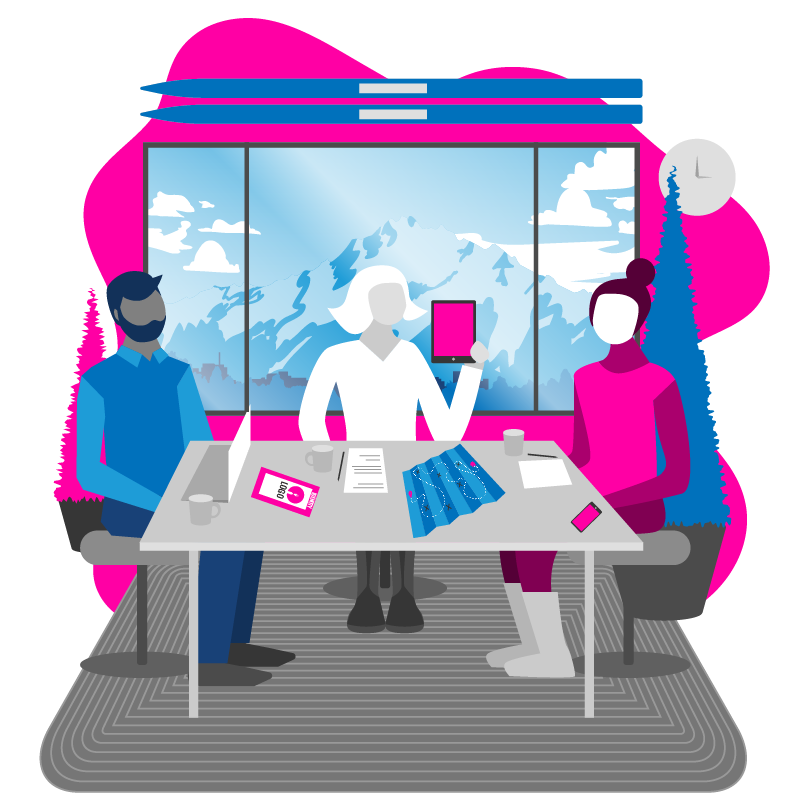 A brand is both a verbal and visual story. 
It is the story you wish to tell about your company to your customers. If your customers identify with your story, then they will carry that story on them and with them to the rest of the world.
Scribe Away works with you to create the story of your company.
Branding and Graphic Design
Define your identity
Your brand defines you, but you don't define your brand, your customer does. Fun logos, on-point typography, creative layouts, photography. These tell-tale marks create the visual story of your company. If you're looking to design a new logo or get help creating brand assets like rack cards, packaging or swag, let's talk.
Content Writing and Copywriting
Build your story
Your final sale begins with the first story you tell about yourself. We write website content: dynamic, magnetic, and true to your story. We also offer copywriting services and proofreading services for print media for your company.
WordPress Website Development
Create Your Perfect Round-the-Clock Employee
A website is your store front, but it also should be a good employee, helping your customers check you out and check out in a fun, easy, reliable way.  We develop WordPress template websites with add-ons such as membership portals, stores, and lead generating forms.
Search Engine Optimization
Get Found
You might have a beautiful website, but still no one is finding you. You need help with keyword optimized content and making sure you've done everything you can for your local SEO listings. We work with you to create and implement an SEO strategy for your company.
Who we love to work with
As Alaskans, we love rugged Alaskan entrepreneurs, busy business owners searching to add a communications member to their team so they don't have to think about it, community do-gooder organizations, and all-around nice people.  We know that when we help our working class people thrive, we help build stronger local economies and make our Alaska a better place to live, work and play.
"I have had the pleasure of working with Margaret & Emily on a number of projects and would highly recommend their services without hesitation. Never have I received more positive feedback on an event promotion then when I used their designs. I also love that I can always trust that the writing pieces will convey my message with appropriate tone for the audience. I appreciate most their responsiveness, punctuality and attention to specific detail; they make sure to thoroughly understand the nuances of a project prior to launching, which always saves time & most importantly, budget."
Amy Pettit, Executive Director, Alaska Farmland Trust, akfarmland.com
"After years of avoiding the seemingly complex technical and time consuming process of developing a web presence, the pressure of customer requests and the need to expand communications drove me to Margaret Adsit's door. I asked for a simple starter site, robust enough to grow with my business and skill in managing the site. Within three days I was reviewing pages and contributing my ideas to a process I had thought beyond me."
Denise Statz, Owner, NonEssentials, nonessentialsalaska.com
"Thanks again SO much for all the incredibly complicated work you did on my print materials, labels, and online store: what a gift to just be able to say "GO" and have you do everything so seamlessly. It's really wonderful having you on my team, as someone who combines your intricate knowledge of the field with the understanding and knowledge of how my business works. I value it so much!"
Stella Lyn Norris, Owner, Village Herbals, villageherbalsalaska.com
"It's a delight to work with Margaret to produce copy for my website and marketing ideas. I launched a new business and wanted the copy for the whole website done. Margaret delivered it fast, on time, with spot-on understanding of the target market and audience. Margaret is now my official copy writer on an on-going basis. She shows tremendous amount of due diligence. Very clever with her usage of language, reliable and worth every penny, and easy to work with too. What more could you ask for? Highly recommended!"
Harun Rashid, Business Owner
"We maintained our own website for several years with adequate sales, but without growth. As we added products, maintaining the website became complicated and sales were flat until we employed Emily to design and maintain our online presence. We continue to receive very positive, unsolicited comments about the quality of our website. Our sales doubled in two years!"
Bill Longbrake, Owner, Country Garden Farms, countrygardenfarms.com
PORTFOLIO
Recent Projects